We are pleased to announce and invite you to the film program "Re-Framing History: Films from Behind the Berlin Wall". It will be presented during Film Critics Week at the Cairo International Film Festival from November 18th-22nd at the small cinema at the Cairo Opera House Complex.
We gathered some films about Germany's recent past, the (re)unification of the two Germanies after the Fall of the Berlin Wall in 1989.
Here you can download the re-framing-history annoucement
here's the link to Cairo International Film Critics Week
and to CIFCW fb page
See you at the cinema!
Maxa Zoller & Maria Mohr
Curators of "Re-Framing History: Films from Behind the Berlin Wall"
The films by date: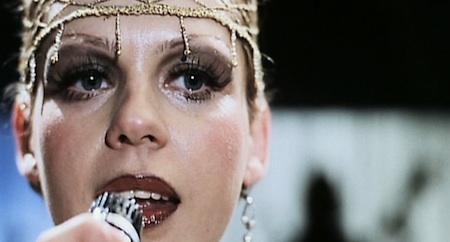 Nov. 18th – 12:00
Solo Sunny
Director: Konrad Wolf
Nov. 19th – 12:00
After Winter Comes Spring (Winter ade)
Director: Helke Misselwitz
Nov. 20th – 12:00
The Invisible Frame
Director: Cynthia Beatt
Nov. 21st – 12:00
Silent Country (Stilles Land)
Director: Andreas Dresen
Nov. 22nd – 12:00
As We Were Dreaming (Als wir träumten)
Director: Andreas Dresen
The program is supported by Goethe Institute Cairo.
Sonntag, 08.05.2016 – 16:00
HFF München – Audimaxx
Was wir wissen:
Die Zahlen sprechen auch in der Dokumen­tar­filmbranche eine konkrete Sprache. Regisseurinnen sind vor allem bei mittellangen Formaten wie z.B. 37 Grad (ZDF) oder Lebenslinien (BR), bei denen die Budgets geringer sind, vertreten. Formate mit höheren Budgets wie z.B. Terra X werden weiterhin von den männlichen Kollegen dominiert. Auch im Bereich Kinodoku­men­tarfilm ist der Anteil der Regisseurinnen mit zuletzt 31% weit entfernt von einer geschlechtergerechten Verteilung.
Nicht die Quote im Kreativberuf Regie steht zur Debatte, wohl aber die Strategien zu ihrer Umsetzung. Zeit für konkrete Maßnahmen – angefangen mit der paritätischen Besetzung von Vergabegremien in Fernsehsendern und Förderungsinstitutionen und der besonderen Berücksichtigung von Einreichungen weiblicher Regisseure.
Begrüßung:
Prof. Bettina Reitz, HFF-Präsidentin
Daniel Sponsel, Festivalleiter DOK.fest München
Keynote: Imogen Kimmel (Pro Quote Regie), Margrét Rún (Pro Quote Regie)
Videobotschaft aus Kairo: Maria Mohr
Doris Metz stellt die kürzlich gegründete Pro Quote DOK vor
Podium:
Dr. Prisca Brosi, Lehrstuhl für Strategie und Organisation TU
Petra Felber, Redaktionsleiterin Dokumentarfilm, BR
Ingo Fliess, Produzent if…Productions, Vertrieb DocCollection
Tanja Krainhöfer, Strategieberaterin und angewandte Medienforscherin
Dr. Klaus Schäfer, Geschäftsführer FFF Bayern
Moderation:
Dokumentarfilmregisseurin Elisabeth Mayer, Pro Quote DOK
ca. 90 Minuten
Eine Veranstaltung von Pro Quote Regie
Invitation to a concert accomponied by videos of our montage students
at GUC Media Design Department: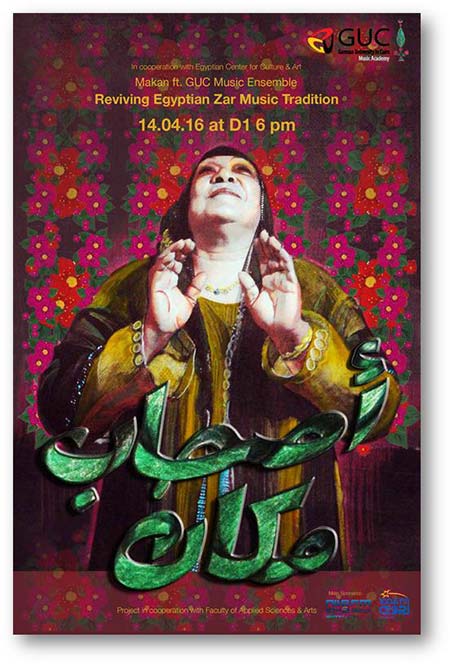 Watch some video teasers here!
Celebrating and reviving our Egyptian musical heritage, the GUC Music Academy in cooperation with Egyptian Center for Culture and Arts – Makan are presenting an unforgettable night, where East meets West, Orient meets Occident, a phenomenal evening with extraordinary musicians, who have practiced the art of Egyptian folkloric chants and Zar music for generations.
The concert will feature the results of a workshop between Mazaher Ensemble & The GUC Music Ensemble with the focus on fusion music, followed by the classic & unforgettable performance of Mazaher!
Video projections produced by the Media Design Departments 6th semester – Montage Course will accompany the performance on stage and add an extra level of sensual experience. Sound will become visible, images audible.
The Montage Course at the Media Design Department is supervised by Magdalena Kallenberger, Maria Mohr & Abla Mohamed.
Concert will be preceded by an exhibition and sound installation.
The project is in cooperation with GUC Faculty of Applied Sciences and Art.
Special thanks to:
Dr. Ahmed El Maghraby – Makan, Founder & Director
Dr. Steffen Scholl – Sound Design
Magdalena Kallenberger – Media Design
Agnieszka Michalczyk & Phillipp Paulsen – Graphic Design
Poster designs and exhibition beautifully prepared by Shahdan Sherif
Main sponsor: Nile FM
Non GUC guests and alumni are required to register here for free of charge entry
Entry from Gate 1, presenting a form of identification is necessary at gates.
Find GUC here!